1931 Austin Seven RN Saloon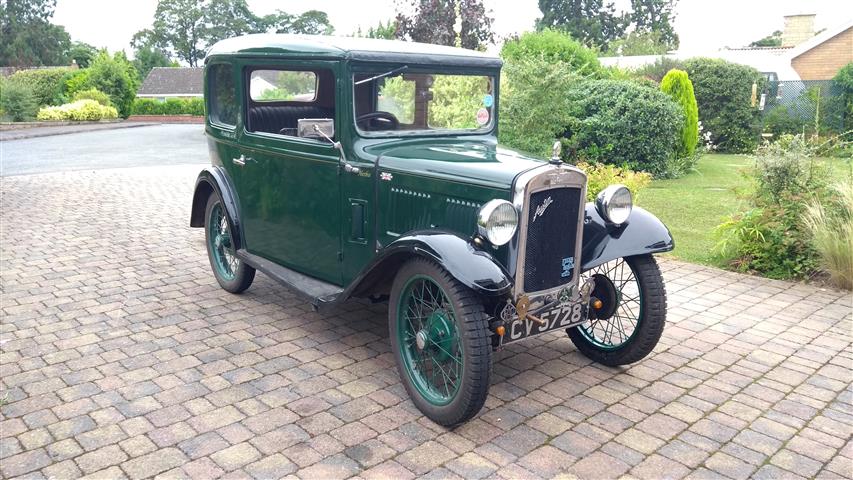 I bought this car in October 2015. It is a bit of a bitza car as it has a later engine, gearbox, propshaft, rear axle and steering box/column fitted. Possibly from a Ruby. That notwithstanding it has proved to be reliable car which has rarely let me down. Even when the rear axle crown wheel and pinion failed, it still drove 20 miles home albeit with some terrible noises. The one time it did need recovery was when it shed a rear wheel after the wheel studs snapped.
In June 2016 I took the car to Cork in Ireland and it behaved faultlessly until it was 200 yards from my home at the end of the journey when it lost a core plug. I was still able to continue driving home.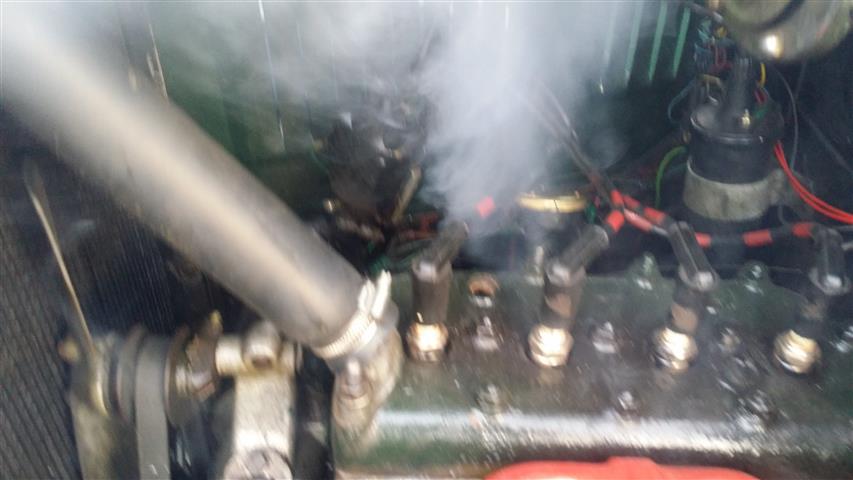 Since then I often use the car as my everyday transport to go shopping and taking the dogs to the pub.
My other Austin is a 1933 PD Two Seater Tourer, this has been a recent aquisition from another club member. The dogs love the fresh air when riding in this car.