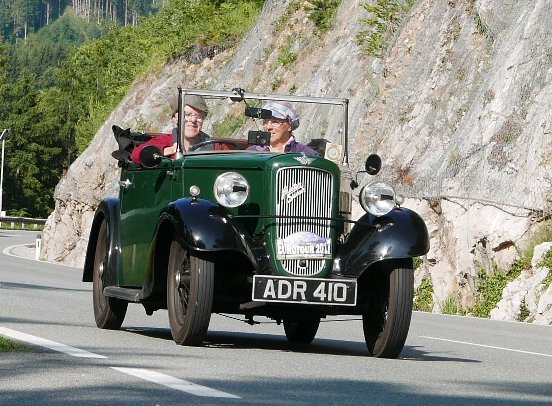 I first became interested in Austin Seven's when my brother bought a Chummy in 1955, when I was aged eleven. I drove it in and out of the garage a few times and knew that I was 'hooked'.
In 1968 I purchased the 'Buggy', my Opal in the picture, driving it daily until a 'nut and bolt' restoration was the only way forward, which was carried out in 2009 to 2016.
Since then, it has been used every week of the year and is used for numerous A7 holidays including the 2017 Eurotour, when it covered 2,217 miles.
The Hereford Austin 7 Club has played a key part in the fun and enjoyment had over the years.